Larsa Pippen Seen Packing On The PDA With Michael Jordan's Son… THE VIDEO DON'T LIE!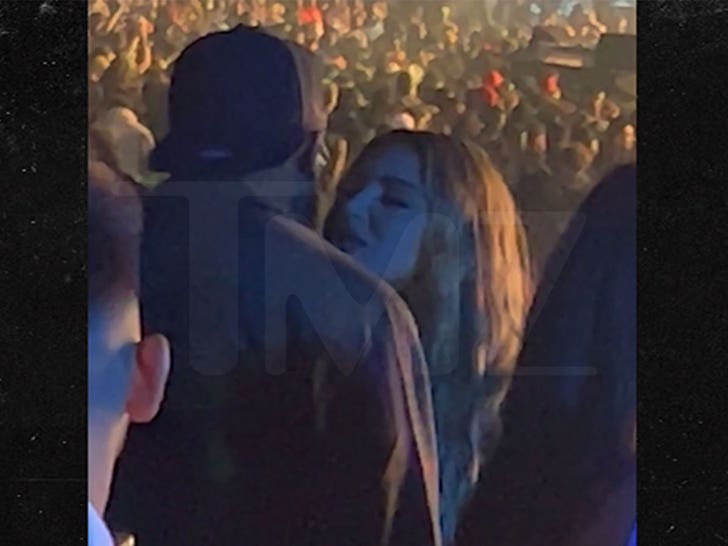 Never thought you'd see Jordan and Pippen together again? We have some shocking news for you. Larsa Pippen, the ex-wife of former NBA great Scottie Pippen, is apparently in a new relationship with Michael Jordan's son, Marcus Jordan.
You see, earlier this month, the two stars were spotted hanging out in Miami together, but both of their camps shut down dating rumors real quick, claiming there was nothing romantic between them.
And people believed that… for like three weeks.
48-year-old Larsa Pippen and 31-year-old Marcus Jordan were spotted grinding all over each other at a music festival in New York City this past weekend.
They were seen slow dancing together, whispering in each other's ears, grinding, and even appeared to share a kiss at one point.
This has to make both Scottie and Michael feel pretty damn awkward. After all, the two NBA legends have had a bit of a rivalry throughout the years, as Scottie revealed in his 2021 memoir, Unguarded.
In his memoir, Pippen wrote that he was displeased with his portrayal in The Last Dance and that the docuseries was more about Jordan than the Chicago Bulls, which put a strain on their once close relationship.
Now Jordan's son is f**king his ex-wife, so we're sure that beef will only continue to sizzle on the grill. We all know Larsa likes dudes who are younger than her, but we didn't know she'd go after the son of Michael Jordan. That's a pretty bold move. You almost have to respect it.
We're sure she'll use him for a bit and the move on to someone else, but it would be something if their relationship lasted for a while.
---