Khloe Kardashian And Kanye West Are Beefing On Instagram, And It's Getting Nasty!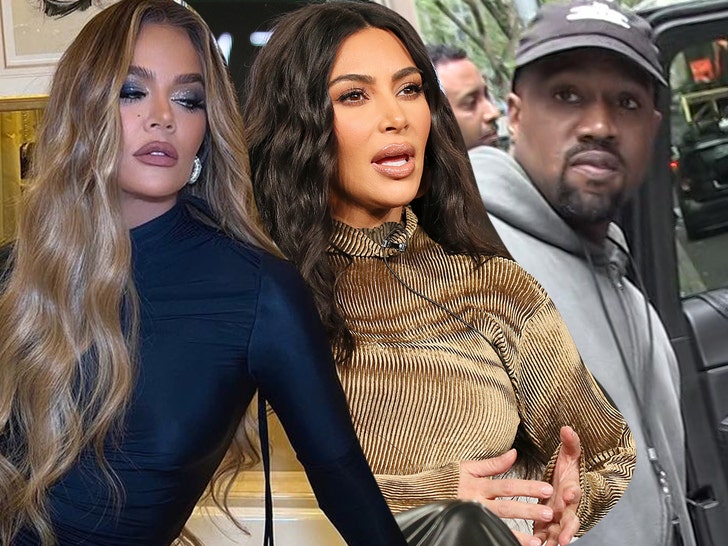 Kanye West has decided to return to Instagram in full force this past week after making headlines for wearing a "White Lives Matter" t-shirt to a fashion event.
He received a lot of hate and even lost some employees over the controversial fashion decision. In fact, he probably got more backlash than he expected, so he tried to flip the narrative back to how the world is against him, including Kim Kardashian and her entire family.
Kanye jumped on his Instagram to bring up the whole birthday party incident involving his daughter Chicago. He claims Kim and her family held a "secret" birthday party for their daughter.
Basically, he's saying wearing a "White Lives Matter" t-shirt is nothing compared to what Kim had done to him.
And while Kim hasn't responded, Khloe did.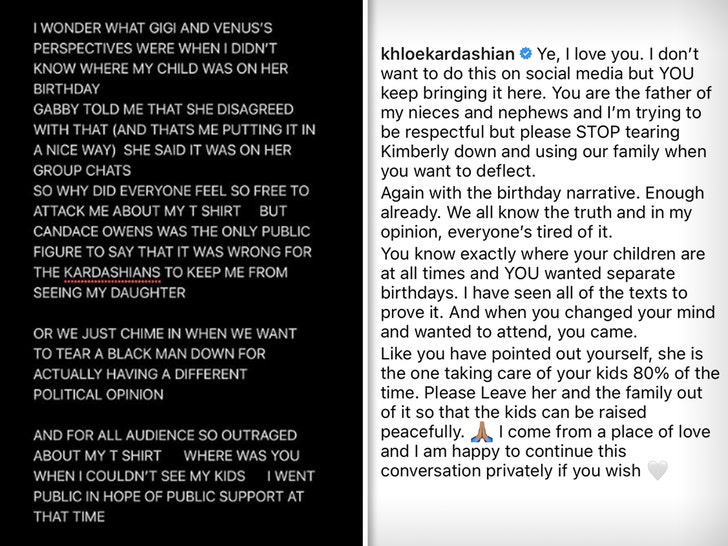 She claims there are texts that prove Kanye wanted separate birthday parties, which is why he wasn't originally invited to Kim's birthday party for Chicago. But then he changed his mind at the last minute.
Of course, Kanye had to respond. In true mentally unstable fashion, he wrote in all caps:
YOU ARE LYING AND ARE LIARS YALL BASICALLY KIDNAPPED CHICAGO ON HER BIRTHDAY SO SHE COULD REMEMBER HER FATHER NOT BEING THERE SO THERE YALL ALSO THREW A PARTY BEFORE PSALMS BIRTHDAY WHEN I WAS FLYING BACK FROM JAPAN TO BE THERE FOR HIS BIRTHDAY AND THE FIRST I HEARD ABOUT IT WAS SEEING PICS OF THE PARTY ON LINE. ALSO I SHOULD SEE MY CHILDREN 100 % OF THE TIME BUT SINCE THERE'S A SEPARATION IT SHOULD HAVE BEEN 50% OF THE TIME YA'LL WOULDN'T HAVE PLAYED WITH DONDA LIKE THAT IN JESUS NAME.
This situation is going to get a lot worse before it gets better, especially if people keep engaging with him on social media.
The best way to fight someone like Kanye is to ignore him completely. It's like having an itch. The more you scratch it, the worse it gets.
---