YIKES! Leaked Video Shows Draymond Green Nearly Knocking Out Teammate Jordan Poole With Brutal Punch!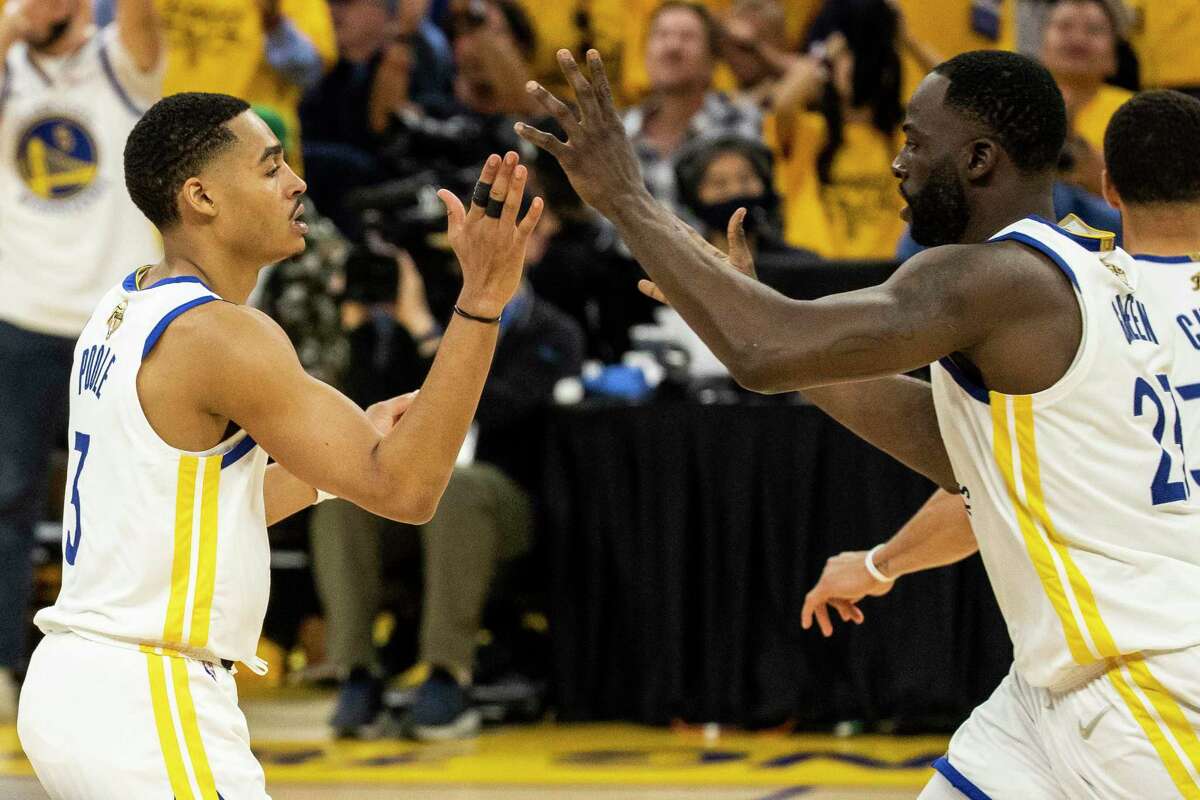 Draymond Green has never been known for his chillness. Opposing teams know just how much he can get under your skin, but we didn't know he was also pissing off his own teammates.
We all heard the reports of an altercation between Green and teammate Jordan Poole at a practice earlier this week. Insiders claimed punches were thrown, but the Warriors tried to keep everything on the DL.
But now, the video has been leaked, and you can clearly see Green landed a nasty punch to Poole's jaw. The punch dropped Poole to the ground. It's not clear if he was knocked out completely, but he was certainly dazed, although, sources do say he finished practice.
It's not clear what the beef was between them, but you can see Green walking up to Poole and bumping him, trying to start some sh*t. Poole pushed him back, and that's when Green hit him with the hook.
The Warriors are expected to punish Green, but sources say the punishment will not be harsh. They say he's not expected to miss any regular season games.
According to one report, the tension between the two stars had been building for a couple months. This report claims Poole's behavior has changed on the verge of a big contract extension. He's on the final year of his rookie contract.
But Stephen Curry and Andre Iguodala claim the report is false, so who knows what is going on between Poole and Green.
General manager Bob Myers says Green apologized to the entire team.
These things happen. Nobody likes it, we don't condone it, but it happens. Draymond apologized to the team. Jordan was there in the room. … As far as any suspension, punishment, fine, we will handle that internally.
Not a good start to the preseason.
---