Andy Dick Was Arrested For Allegedly Stealing Power Tools From Home Under Construction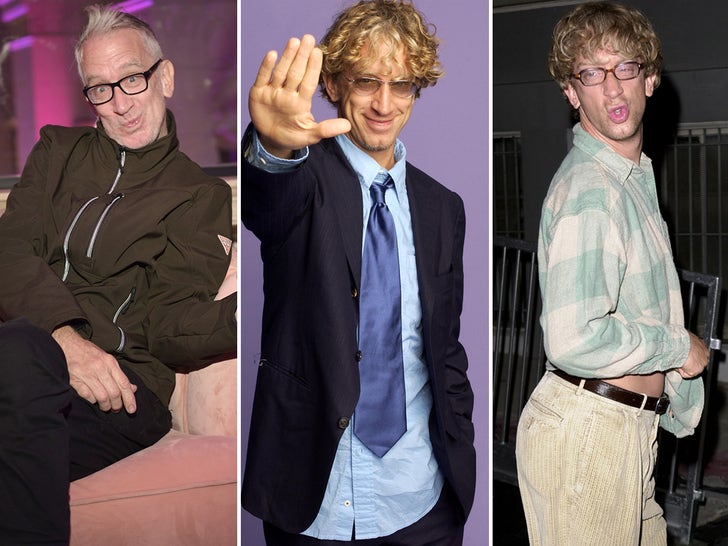 We all know Andy Dick is a major tool, but we didn't know he was a major tool thief! The 56-year-old comedian, who has been in a downward spiral for like a decade now, was arrested last week for allegedly stealing power tools from a house under construction.
According to the reports, Dick was caught redhanded by the homeowners. They called police and made it clear the comedian had no business being on the property.
He was arrested and charged with first-degree residential burglary. His bail was set at $50,000, and according to recent reports, he's still behind bars. Apparently, the dude doesn't have the money to bail himself out. Or he doesn't have any friends left to help him.
His lawyer, a public defender named Brian Mathis, told reporters that he's confident "additional facts will come to light supporting Mr. Dick as this case moves forward."
We're not exactly sure what those additional facts would be. Maybe Andy just wanted to borrow the tools and forgot to ask? 'Cause if so, I'm pretty sure that still counts as stealing.
What's interesting is that just last week, Andy posted a video on Instagram showing himself inside what appears to be a home under construction. The dude even started a fire in the fireplace.
View this post on Instagram
One has to imagine this is the same home he was caught stealing tools from. Hopefully his public defender is a magician, 'cause I don't see how else he gets away with this.
It's truly insane to look back and see how far Andy Dick has fallen. At one point, he was starring on prime-time television! He was making the big bucks! Living life with the stars!
Now he's a squatter.
---