Balenciaga Ends Relationship With Kanye West After String Of Antisemitic Comments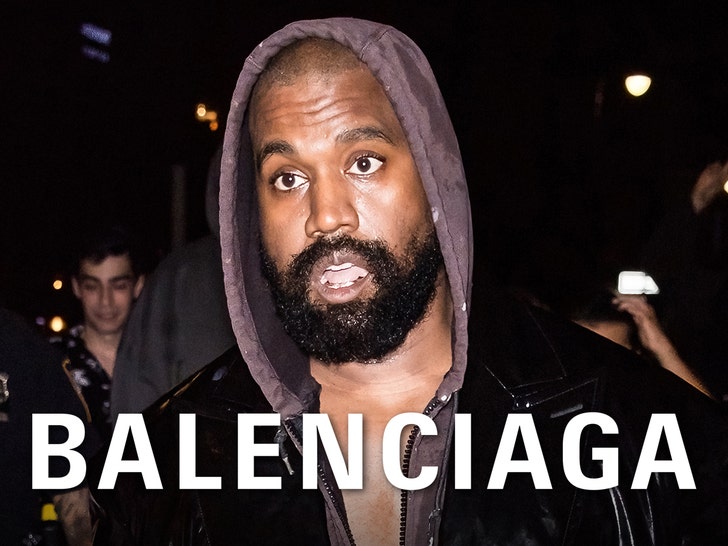 Another blow for Kanye West. According to multiple reports, Kering, the French fashion house parent company to Balenciaga has cut ties with the 45-year-old rapper.
They released a brief statement saying, "Balenciaga has no longer any relationship nor any plans for future projects related to this artist."
This coming after Kanye has been spreading Jewish hate online. The dude has said a number of pretty hateful things, even hinting at the fact that he wants to kill some of them.
Beyond his antisemitic comments, he also recently got into trouble for using the word retarded. He called Joe Biden "f**king retarded" for not taking advice from Elon Musk during an interview with Piers Morgan.
That's f–king retarded. I know I'm not supposed to say that Biden, but that's f**king retarded, Biden.
So yeah, it's not really surprising that brands are dropping him. They have an image to protect, and right now, Kanye doesn't seem concerned with protecting his own image.
Kanye does still have a major deal with Adidas, however, that partnership is currently under review, so it's possible he could lose that as well.
In a text message on Friday, October 21, Kanye told Bloomberg, "God runs the world. We perform only for God. We serve only God. God bless."
This was in response to losing his partnership with Balenciaga. So yeah, pretty vague stuff, but perhaps Kanye is just letting Jesus take the wheel. We'll see how that works out for him, because with Kanye behind the wheel, sh*t got crazy.
---