Jay Leno Shows Off Facial Scars As He Leaves Hospital Ten Days After Suffering Major Burns
It looks like Jay Leno will be home for Thanksgiving. The 72-year-old comedian/former late night host suffered severe burns to his face, neck, chest and hands ten days ago while working on a 1907 White Steam Car in his garage.
While trying to unclog a fuel line, he was sprayed with gasoline and he erupted into flames. Thankfully, his friend Dave was with him at the time and jumped on him to smother the flames. If his friend was not there, Jay may have died.
For the past ten days, Jay has been getting expert care at LA's Grossman Burn Center, which is the best in the city.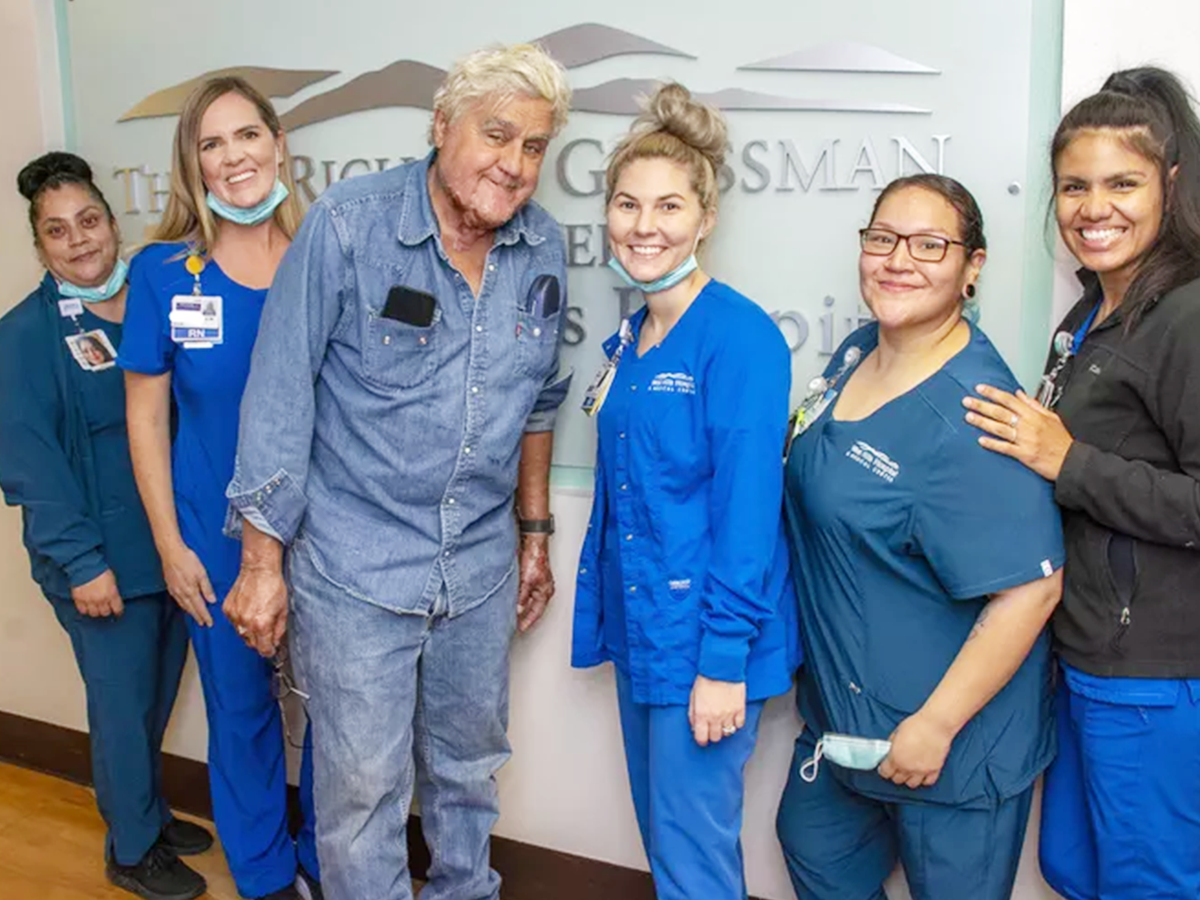 And on Monday, he was allowed to leave. He shared a photo with the staff who treated him, and his doctors released the following statement:
After a 10-day stay at the facility, Jay will receive follow-up care at the Grossman Outpatient Burn Clinic for burns to his face, chest and hands he received during a fire at his home garage. Jay would like to let everyone know how thankful he is for the care he received, and is very appreciative of all of the well wishes. He is looking forward to spending Thanksgiving with his family and friends and wishes everyone a wonderful holiday.
Dr. Peter Grossman added he was happy with Leno's progress so far and believes he can make a full recovery.
During his time in the facility, Leno had at least two skin grafting surgeries and was placed in a hyperbaric chamber, in hopes that would speed up the recovery process and help prevent infection.
Here's to hoping time heals all his wounds! Before this incident, Leno was still performing standup regularly at Flappers in Burbank. He was there nearly every weekend, so once his name is back on the marquee, that's when the world will feel right again.
---