Buffalo Bills Player Damar Hamlin Showing "Remarkable" Improvement Inside Hospital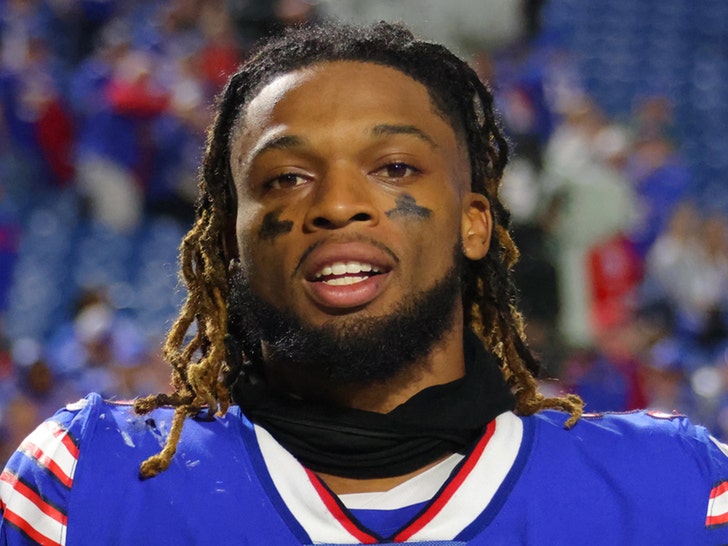 One of the scariest things to happen on a football field went down on Monday night during a game between the Buffalo Bills and Cincinnati Bengals.
In the first quarter, Damar Hamlin made a tackle, stood back up, and then collapsed to the ground. You could tell by the player's reactions around him that this wasn't your normal injury. And then it was revealed he was receiving CPR on the field. You could see players crying on the field as they watched the medical staff attempt to revive Hamlin.
Fortunately, their efforts worked and they were able to get a pulse back before taking him off in an ambulance. And now, three days later, Hamlin is beginning to show some signs of improvement.
The Buffalo Bills released a statement early Thursday morning, and it was full of great news. They say Hamlin has made "remarkable improvement" over the last day, and while still critically ill, doctors say his progress has been steady.
Per the physicians caring for Damar Hamlin at the University of Cincinnati Medical Center, Damar has shown remarkable improvement over the past 24 hours. While still critically ill, he has demonstrated that he appears to be neurologically intact. His lungs continue to heal and he is making steady progress.
Additionally, another report claims Hamlin has been able to open his eyes and can even hold the hands of those close to him, which is a great sign.
We can only hope and pray he continues to recover. It's huge that doctors say he appears to be neurologically intact. You worry about that when someone has cardiac arrest because often no blood/oxygen is getting to their brain, which can result in brain damage.
But thankfully, medics got to him quickly, so maybe they were able to give his body just enough.
---