Pamela Anderson Claims Tim Allen Flashed His Penis At Her While Filming Home Improvement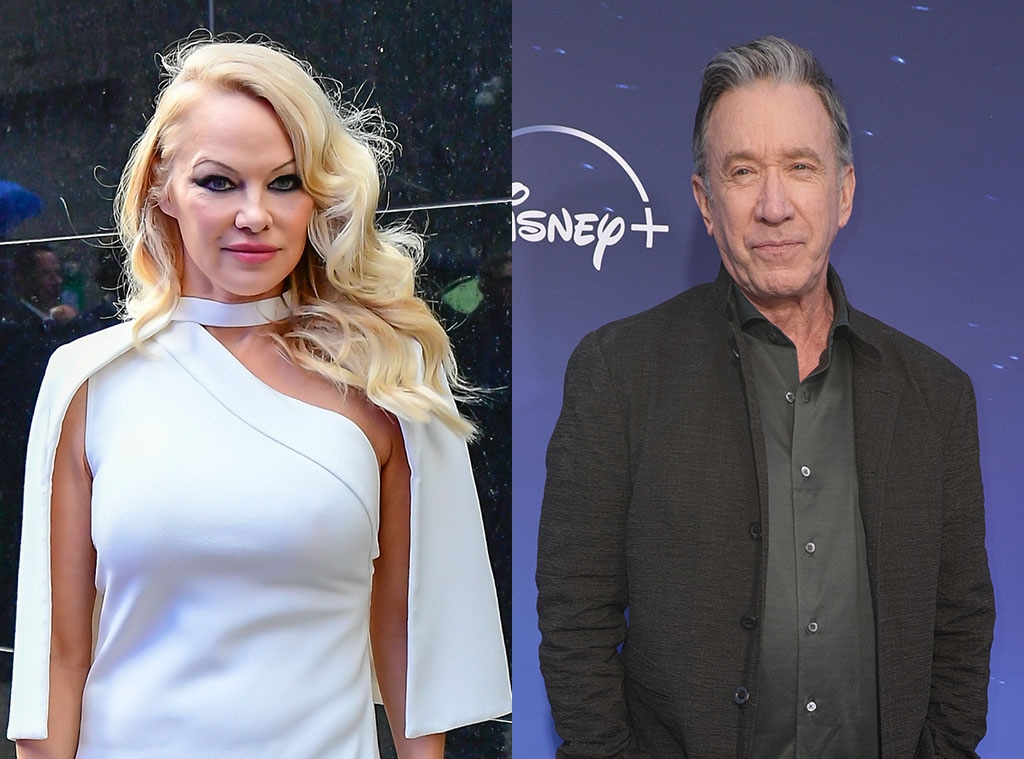 Remember Tim 'The Tool Man' Taylor? He was a goofy, albeit wholesome, sitcom father on Home Improvement. He was of course played by Tim Allen, who has a not so wholesome past, which includes being arrested when he was younger for drug smuggling.
So maybe this recent claim by Pamela Anderson shouldn't shock us. In her upcoming memoir, 'Love, Pamela,' the former 'Baywatch' stars remember when she would guest star on Home Improvment.
And on the first day of filming back in 1991 (when she was 23) she claims Tim Allen welcomed her to the set by flashing his penis at her.
On the first day of filming, I walked out of my dressing room, and Tim was in the hallway in his robe. He opened his robe and flashed me quickly — completely naked underneath. He said it was only fair, because he had seen me naked. Now we're even. I laughed uncomfortably.
Allen was referring to Anderson's modeling for Playboy, but I'm not 100% sold on his logic here. So anyone he sees naked, he flashes? I mean, I'm pretty sure I saw my grandmother naked once, does that mean I should have flashed my penis at her?
Of course, Allen claims the incident never happened. He told the media on Sunday, "No, it never happened. I would never do such a thing."
Do you believe him? I don't. That seems like such an odd thing for Pamela to lie about? Why would she include such a random lie in her memoir? I think we need to check on all the other cast members of Home Improvement. Did they all see Tim's penis? Is that why they called him the Tool Man?
---