Pete Davidson Has Removed Tattoos Dedicated To Kim Kardashian Just Five Months After Split
Pete Davidson might be the king of romance, but he's not the king of tattoos. The dude needs to work on his impulse control because after just a couple of weeks of dating someone, he disfigures his body with a tattoo dedicated to them.
When he was in a relationship with Kim Kardashian, he got several tattoos dedicated to her, and even to her kids. But during a recent trip to the beach with his new girlfriend, Chase Sui Wonders, the tattoos were magically gone.
Back in October, the star was photographed with a bandage above his left collarbone where his "My girl is a lawyer" tat was, causing speculation that he'd had laser treatments to remove the ink, and the photographs in Hawaii confirm the removal, with the Kardashian tribute nowhere to be seen.
On the other side, the 'Jasmine and Aladdin' design he had to remember their first kiss during a skit on 'SNL' was also gone.
He also had "Kim" tatted on his chest, but that tattoo is also gone, and in its place is a barely noticeable scar in the middle of his dog tattoo.
If we're being honest, it's a little embarrassing. You'll remember last year, Kardashian talked to Ellen DeGeneres about the tattoos, and she said Pete wanted to get them specifically because they're permanent. She claims Pete told her, "I don't want to be able to get rid of it or to cover it up, and I just wanted it there as a scar on me."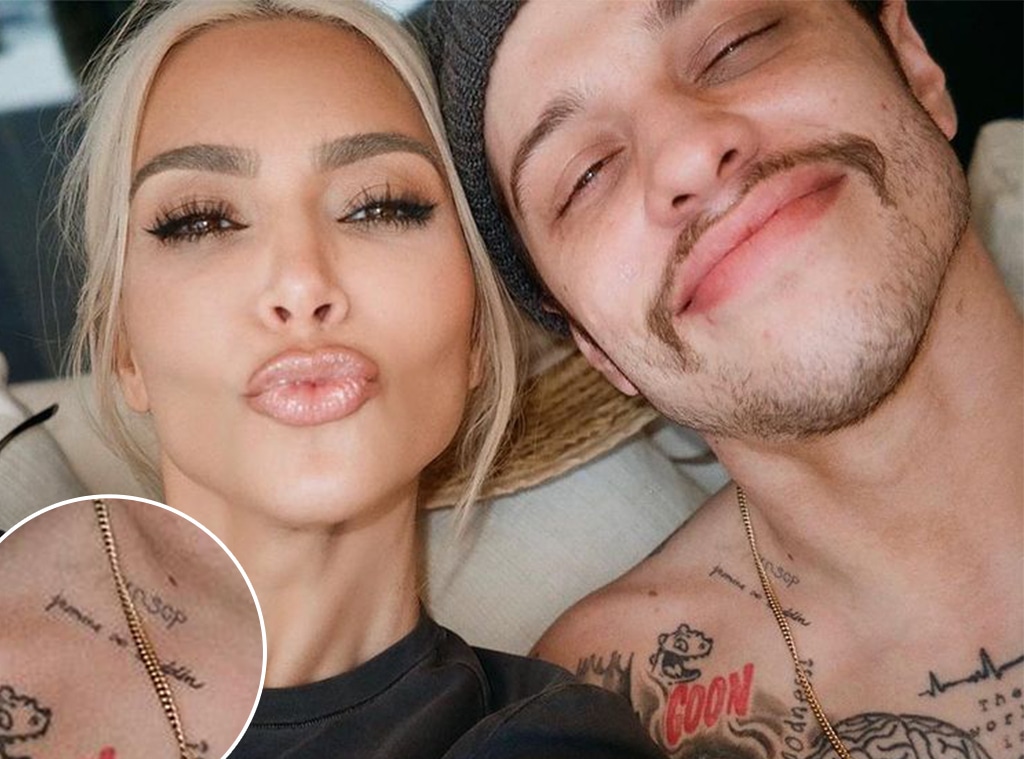 Looks like he got his wish.
In 2019, Pete said he had over 70 designs on his body and that it works as a "release" for him. However, in a separate interview, he claimed he planned to get rid of all his tattoos by the time he turned 30 to focus on a serious acting career.
---