Kanye West Could Be In Legal Trouble After Throwing Woman's Phone Across The Street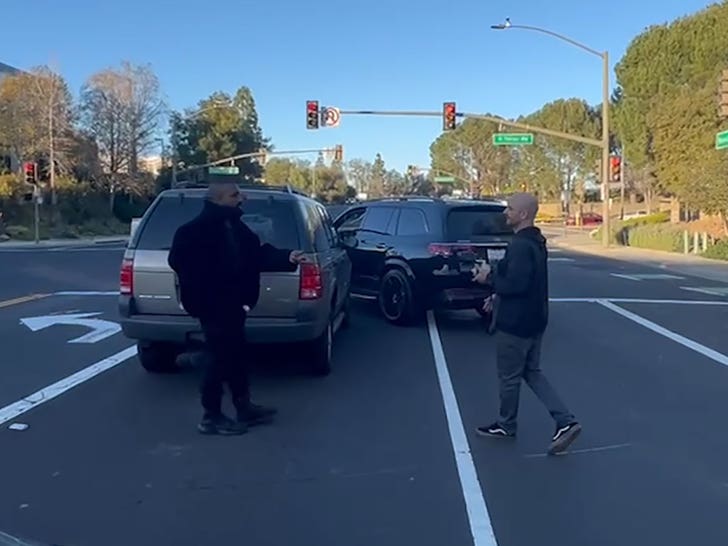 Kanye West is in trouble again, but this time it's not because of his mouth. It's all about them hands.
The 45-year-old rapper had a wild Friday (Jan 27) when he was trying to catch North West's basketball game at a sports complex in Ventura County. He was with his new wife, Bianca Censori, at the time.
So of course, the paparazzi started following him, trying to get that special photo that would put some coins in their pockets.
But Kanye wasn't having it. At some point, he jumped out of his vehicle and confronted a woman who was filming him. In the video, Kanye asked her to stop with the cameras, to which she responded, "I know, but you're a celebrity."
Kanye then grabbed her phone and threw it across the street. He then returned to his SUV and drove off. He also had another altercation with a separate paparazzo. He didn't throw this dude's camera, but he did beg him to stop chasing him, but the paparazzo was basically like, "Tough luck, I got bills to pay and this is literally the only way I know how to pay them. I'm terrible at everything else and serve no purpose as a human being."
Both clips are in the video below.
Honestly… I'm ridin' with Kanye on this one. The dude has legit issues and I certainly wouldn't want to be his friend, but that doesn't mean he's not human. You hear the way these people are talking to him. He's trying to have a human-to-human conversation and they're talking back to him as if he's a zoo animal who is obligated to perform.
It's enough to make someone go, uh… crazy? Just saying.
Police are investigating the incident and it's possible Kanye gets charged. The police have confirmed he's a "suspect" in a battery investigation.
---