Kanye West Visits Police Station After A Paparazzo Allegedly Challenged Him To A Fight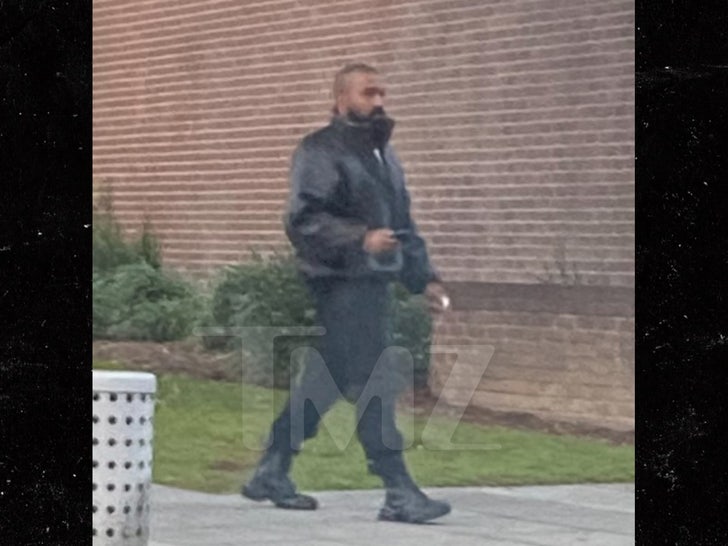 Kanye West might be entering a new stage in life. A more rational stage, perhaps? The 45-year-old rapper had another altercation with the paparazzi earlier this week, but this time, he decided to not give them what they wanted.
Instead, he reported the incident to police. According to the report, West walked into the L.A. County Sheriff's West Hollywood station on Tuesday to report an incident with a paparazzo.
We're told his story is … he'd asked paps to stop recording him and his family at some point on Tuesday … and the interaction almost turned physical, but he says it did not escalate to violence.
He claims the paparazzo followed him and challenged him to a fight. West left the police station without incident and now the sheriff's department is looking into the matter to see if any charges should be filed. No arrests have been made yet.
Of course, this isn't the first time West has beefed with the paparazzi. In late January, West was caught on camera approaching a woman who was filming him from her vehicle. When she refused to stop filming, he threw her phone across the street.
That same day, a paparazzo also argued with West that they had a right to take photos of him at his kids' basketball game because they were on a public street.
Seems like an odd excuse to me. I highly doubt this paparazzo would be cool with a gaggle of dudes carrying cameras taking photos of his family as they tried to enjoy a night out together.
The more we treat celebrities like non-humans, the more they're going to act like non-humans.
---