Jamie Foxx's Family Encourages Everyone To Pray For Him As He Remains Hospitalized Three Weeks After Emergency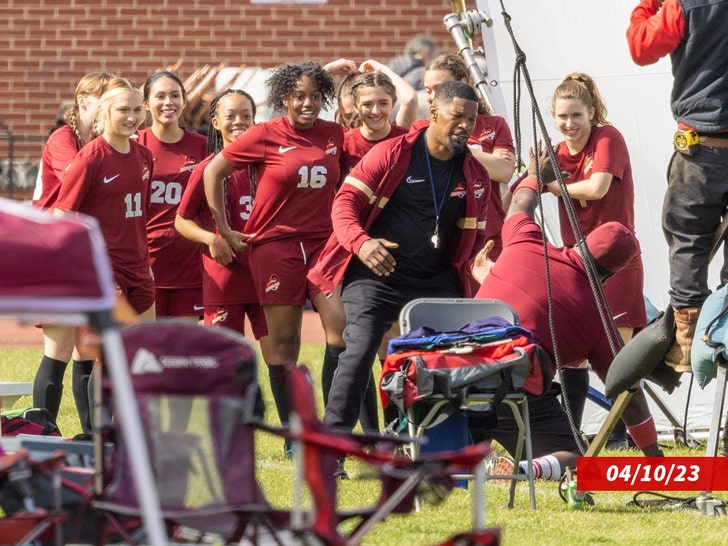 We all thought Jamie Foxx's health was improving, but now we're not so sure. According to a new report, the 55-year-old actor is still inside the hospital, some three weeks after suffering a mystery medical emergency while filming an upcoming movie in Atlanta.
You'll remember, a day after the news broke, his daughter Corinne told her followers that "thanks to quick action and care" her father's health was improving inside the hospital. And another source confirmed that his condition was "steadily improving."
We all figured he'd be back in action in no time, but the latest report from his family is not great. Close friends have told TMZ that Foxx needs all the prayers and well-wishes he can get.
While his exact condition remains secret — tightly guarded by his family — we've spoken with sources close to Jamie who echo the same plea — 'Pray for Jamie.'
Both Foxx and Corinne were supposed to start filming a new season of Beat Shazam this week, but we've learned that neither one of them will be in this new season. FOX had to find a new host, and Corinne, who is typically the DJ on the show, doesn't want to leave her father's side, so she dropped out as well.
I believe I said it when the health emergency first happened, I find it very concerning that his family/friends are not giving out any details. There's not been one leak regarding his illness, and to me, that's a bad sign. I think that proves his condition is extremely serious.
Our thoughts and prayers go out to him. He's such a massive talent. Geez.
---