Is Kim Kardashian Secretly Dating A Los Angeles Lakers Player? We Got The Details!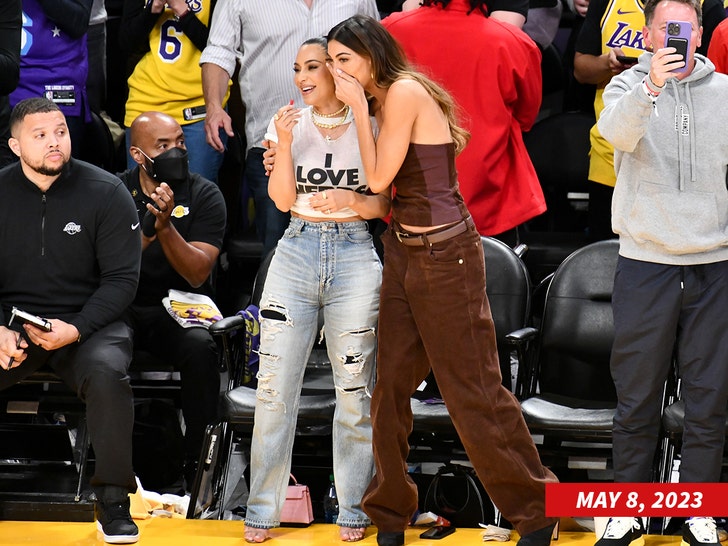 Kim Kardashian has been photographed sitting courtside a few times during the Los Angeles Lakers currently playoff run. In fact, some fans are starting to believe she's a good luck charm. After all, the team is just one win away from the Western Conference Finals.
Some people have wondered if Kim is secretly dating one of the players on the team. As you know, the Kardashians love to date NBA players.
But according to the insiders, the 42-year-old star is simply a fan of the team. Her reps claim she's not dating any player, and that she's 100% single.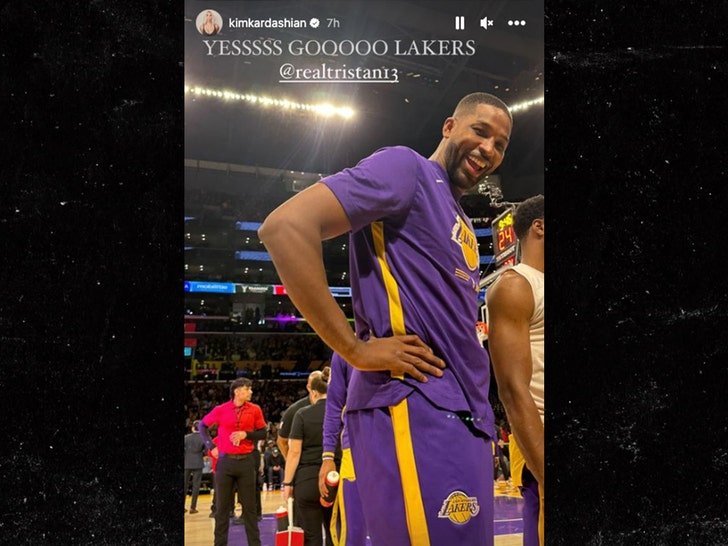 Kim was spotted wearing a "I love nerds" shirt while sitting courtside at a recent game with her friend Sarah Staudinger. Apparently, the seats they were in belong to Kim's agent, Ari Emanuel, who just so happens to be Sarah's husband.
Sources say she's also enjoyed being able to support Tristan Thompson.
Of course, Tristan Thompson is now on the Lakers' roster, so it's nice for Kim to be able to support him — she's even posted a couple pics of TT at the game — but our sources say she'd go and watch regardless of him being on the squad or not.
You know who else has been spotted supporting Thompson? Khloe Kardashian. She has posted a few photos of him on her Insta Stories and now some people are wondering if she's giving him a 10th chance.
All we can say is… WE HOPE THE F**K NOT! Stay far away Khloe! If you take him back and he cheats on you again, no one is gonna feel bad for you anymore!
---