Prince Harry And Meghan Markle Left Traumatized After Intense "Near-Fatal" Paparazzi Car Chase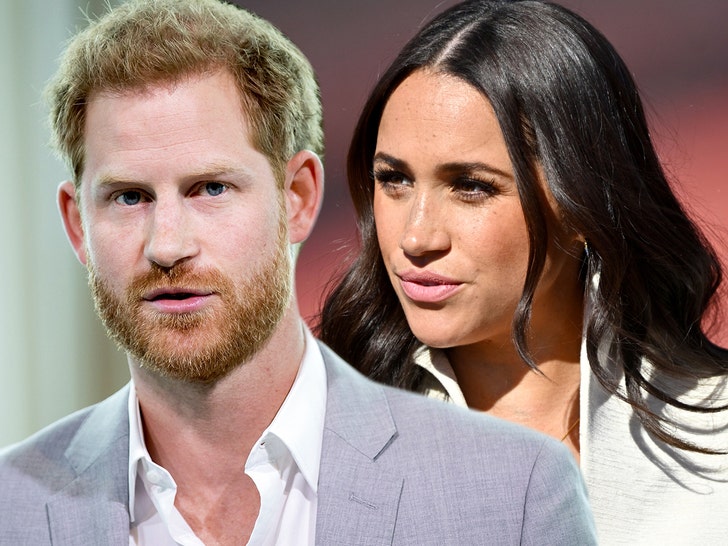 Early Tuesday evening in New York, Meghan Markle was honored with a Ms. Foundation Women of Vision Award from her friend/political activist, Gloria Steinem. The paparazzi were all over this event because it's the first time Prince Harry and Meghan were out in public together after she skipped the coronation of her father-in-law, King Charles.
The paparazzos were hoping to get a few photos of the couple after the event on Tuesday night, and according to multiple sources, they put everyone in danger trying to get those snaps.
Several members of the paparazzi followed the SUV Meghan and Harry were in. The SUV had a police escort, but that didn't stop the paparazzi from chasing them at high speeds.
A spokesperson for the couple told the media:
This relentless pursuit, lasting over 2 hours, resulted in multiple near collisions involving other drivers on the road, pedestrians and 2 NYPD officers.
People on the scene claim there were at least six blacked-out vehicles being driven by the paparazzi, and they say the vehicles were driving dangerously, driving on sidewalks, running red lights and even driving the wrong way on a one-way street.
At some point during the chase, the SUV pulled over and the trio jumped in a New York taxi and beat a hasty retreat. It looks like the cops tried to outwit the paps by driving in a different direction than the cab.
This would be a pretty frightening experience for any celebrity, but it's especially troubling for Harry. As you all know, Harry's mother, Princess Diana, was killed in a crash back in 1997. It's believed the crash was caused by the paparazzi, who were chasing the car she was in at high speeds.
Crazy stuff. I mean, don't get me wrong, I think most members of the paparazzi are disgusting and lack empathy, but at the same time, why not just let them take photos of the car? I don't get the big deal. Why do you have to lose them? Perhaps they don't want them knowing where they are staying for the night? I suppose I could understand that.
---