Bill O'Reilly and Laura Ingraham Prove No Match for 50 Cent and his Twitter [VIDEO]!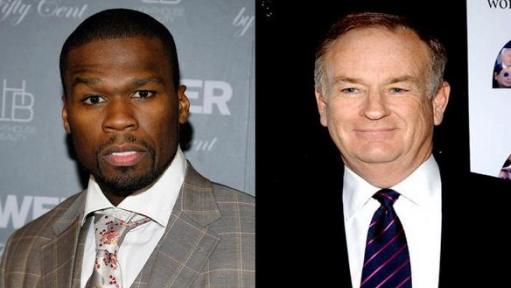 On Bill O'Reilly's show Bill and Laura Ingraham go back and forth making fun of Chris Brown and 50 Cent before inviting them on his show, what Bill didn't know was that picking a fight with 50 Cent will only leave you looking like a fool!!
After Fox News correspondent Laura Ingraham criticized NBC's "Today Show" for having Chris Brown perform on the show despite his past incidents last week, Bill O'Reilly invited her to his own show, "The Bill O'Reilly Factor." There, she continued to explain how Brown was being let off the hook for hitting Rihanna in 2009 and O'Reilly read out some of Brown's defensive comments made via Twitter adding that the artist "does not live on this planet."
50 Cent hopped to his Twitter:
"I just saw a clip on FOX news Hating on NBC for having chris brown on unbelievable. I'm never watching that again. He paid for his mistake a–holes."
The problem is you can't beat 50 Cent at his own game. 50 cent is known for verbally annihilating his competition and he can go lower then you and it would be totally in his character. For Bill O'Reilly to sink to 50's level…….well he couldn't. 50 has been shot 9 times, he's more gangsta then any of us will ever be, especially Bill O'Reilly and Laura Ingraham. That's how he makes his money, by being a gangsta first and a business man second, so he only gains more appeal. Bill on the other hand takes away from his character as shown from the video clip.
Story continues below….
[sam id="11″ codes="true"]
[sam id="12″ codes="true"]
It's great as you watch the verbal jousting between Bill and Laura. They think they are being clever making fun of the slang that Chris Brown tweeted and calling 50 Cent, "A Quarter". Well the laughs on them when 50 hits his twitter.
"People are so book smart its amazing they don't have common sense. Bill O'Reilly's views are [a] representation of some one's grand fathers. I don't mean this in a disrespectful way but there is a huge age difference between him and the average hip hop consumer. Anyway thanks for the invite to your show old billy bobb when we become powerful enough to change the world in conversation Ill stop by lol. Now I'm gonna offer a definition of a BITCH. Bill O' reilly can understand in 2004 when andrea mackris accused you of sexual harassment. If it wasn't representation of your lust and you didn't do anything wrong. You encountered a (BITCH) LMAO.

Why stop by the news? My tweets are national news. I get world wide coverage from my cell phone SUCKER oh I'm sorry I used the S word LMAO. Laura ingrahams I had know idea who you were on fox news after a little research. I'm impressed you seem to be very smart there no reason a good women like you isn't married. I want to date you. Laura listen baby I don't know if this helps me in any way but between me and you. I've been rumored to be pretty well endowed. Lol. On second thought after reading your anti homosexual I should call GLAD on your ASS Lol."
Wow! Hopefully this explains my point. That is gangster. He basically called Bill a sucker and told Laura Ingram that he can slip her a plate of balls-on-ya if she wants it. How do you possibly follow that up? You don't…..I hope. Hopefully O'Reilly let's this beef simmer.

-Cosmo

Co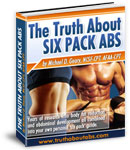 smo personally endorses Truth About Abs. Not a diet or workout, just information that someone should have told me a long time ago! "It really works." -cosmo
---