DMX almost Choked Out on Stage – but Keeps Performing [video clip]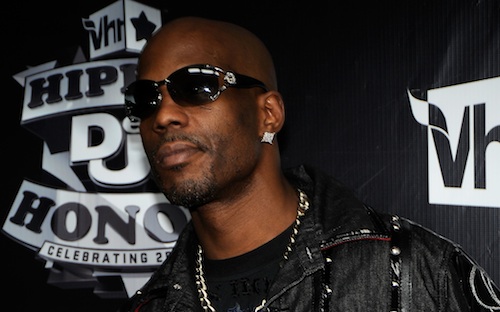 Earl Simmons aka Dark Man X, or we know him simply as DMX is back.   He's performing these days, trying to make some money, but it looks like he's in some shady-a$$ places on some small a$$ stages.
You ask why do stars always have so much security?  The clip below shows you exactly why.  DMX is starting out his set, and all of a sudden, this dude just pops up on stage like Little Mama.  Security approaches and he goes after DMX, and as he is getting grabbed up by security, he goes for DMX's throat.  He gets both hands on the neck before security yanks his a$$ down.
As much time as DMX has spent locked up, a day like that in prison is called simply "Tuesday".  In jail all kinds of crap like that happens everyday.  If you don't believe me, watch DMX.  He looks at the DJ, tells him to keep playing because,
We don't stop the music for s**T
It's sad to see how far his star has falling, we are going crazy off of Katy Perry and Rihanna sales, even though digital media was just getting started DMX had a crazy album run:
It's Dark and Hell is Hot 1998  – 5 Times Platinum (US Alone)
Flesh of My Flesh, Blood of My Blood 1998 (Same Year!!)  – 3 Times Platinum (US Alone)
And then there was X 1999 – 6 Times Platinum (US Alone)
With three more albums after that and a half a dozen movies, X should be retired counting stacks.  Instead he's doing the chitlins' circuit, fighting off attacks!  SMH!

Here is the Clip (I know it's from TMZ – Dayummm! You don't have to remind me)

[sam id="11″ codes="true"] [sam id="12″ codes="true"]
---