Will Smith's Son Is Going out with a Kardashian (PHOTOS)
The rumors have been out there and we knew that they were "good friends" but now it seems pretty clear that Jaden Smith and Kylie Jenner are dating.
The famous teenagers were spotted out shopping together earlier this week in West Hollywood. In the picture down below, it looks like Jaden Smith might have dropped down some cash on a necklace for his lady. You can see him clasping the shiny thing around her neck and she appears to be very happy. But that wasn't the only photo that showed their true feelings toward each other. You can see Kylie kissing Jaden's arm in the photo down below. It certainly looks like they are more than just friends.

[more…]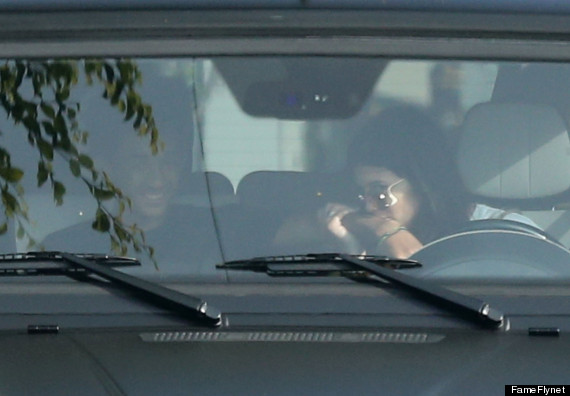 You may remember that Jaden recently talked with Wonderland magazine about Kylie Jenner and this is what he had to say at the time,
"She's one of my best friends. It's pretty awesome."
Right, Jaden…right. We all know that "best friends" is really just code for "boyfriend and girlfriend." We're not going to judge you for dating a Kardashian, I mean she is a year older than you! And she has a very rich family, so you are doing well.
By the way, does anyone find it strange that a grown man was following around a 15-year-old and 16-year-old on a date and taking pictures of them? Yes, I realize I am writing about it, but it's not like I am live blogging the damn event. I'm just reporting what is already out there.
---