Jennifer Lawrence Gets Real Goofy With The Paparazzi, See The Funny Photos Inside!
Jennifer Lawrence is not really a fan of the paparazzi. Heck, she's not even a fan of being famous, especially after the internet betrayed her and passed around her nudes like baseball trading cards. She has said before that she feels like a zoo animal.
And this animal put on a show for the paparazzi last night after eating dinner with her friends in New York City. The 24-year-old actress stepped out of the sushi restaurant with chopsticks in her mouth.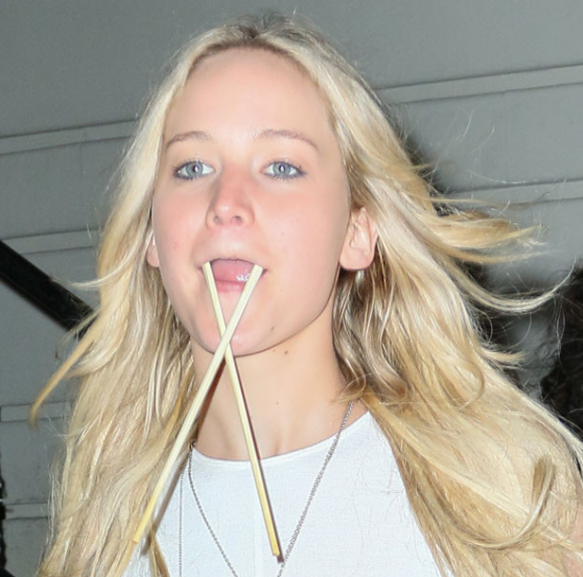 Why was she in such a good mood? We don't know. Maybe the food was really good? Or maybe the drinks were even better? Or maybe she just wanted to f–k with the paparazzi a little bit.
Either way, it doesn't matter. We are just going to enjoy these photos. It's nice to see Lawrence having a good time again.
And apparently, J-Law has become known for hiring attractive bodyguards to protect her, and it seems like she has a new one every single time she steps out in public.
Check out the photos below…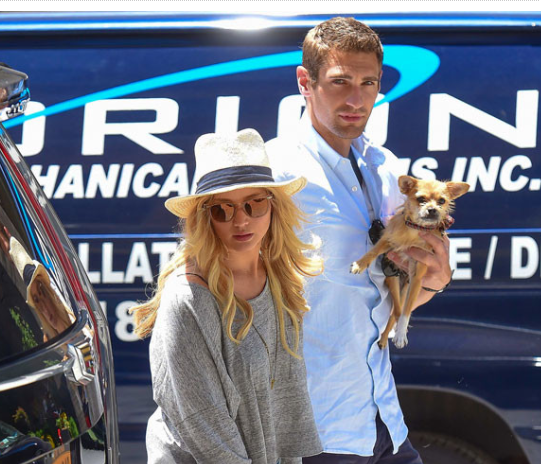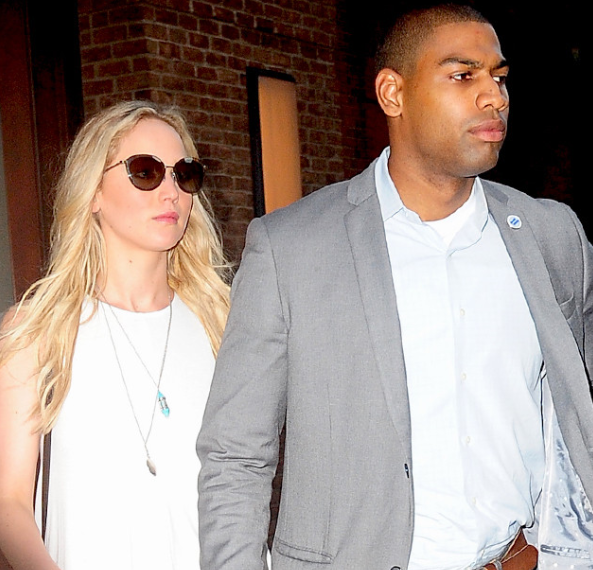 And yes, fans of the actress are going crazy over these bodyguards on Twitter. It's actually refreshing to see these women give guys a taste of their own medicine.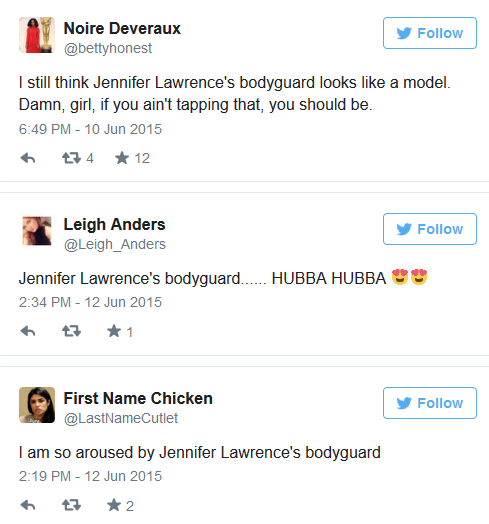 ---