Boy Meets World: 10 Things I bet Even the Biggest Fans Didn't Know.
And we're back. At the start of this month, we posted 10 Things You Probably Didn't Know About The Fresh Prince of Bel-Air. People seemed to enjoy it, so we figured we would bring back another incredibly popular TV show from the '90s.
Boy Meets World has and always will be one of my favorite shows. It doesn't matter how many times you've watched a certain episode, you'll always sit and watch the whole thing because it's BOY MEETS WORLD! You have Topanga, Cory, Eric, Shawn, and Mr. Feeny! You can't just change the channel on Mr. Feeny. It's impossible.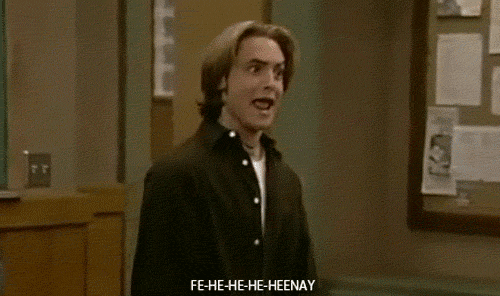 But even if you're addicted to the show like me, there are probably a few things you never knew about it. Check out the list below…
No. 10 – Danielle Fishel Gives You Real Tears
During a special interview with the cast of the show, Danielle Fishel (Topanga) revealed her character wasn't supposed to cry during her last scene in the series finale. But while she was reading her lines, Fishel couldn't fight back the tears. The crew decided to keep the cameras on, and once the producers watched the scene back, they felt that the genuine tears made the moment even more special.
No. 9 – She Wasn't The First Topanga
Believe it or not, Danielle Fishel wasn't the first choice for Topanga. The 34-year-old actress revealed in her memoir that she was originally cast in a lesser role because she messed up in her first audition. But thankfully for Fishel, the first Topanga actress was fired because she failed to take notes from the director.
Fishel made the necessary changes in her second audition and show creator Michael Jacobs ended up giving her a standing ovation.
No. 8 – Cory Was Supposed To Have Two Besties
It wasn't always just Shawn and Cory. In the first three episodes of the series, Cory had two best friends hanging around at the lunch table. He was supposed to have a group of friends, but none of the characters (except Shawn) were working. And get this, the cast started calling the cafeteria chair that those characters sat in the "death chair," because the actors would never come back.
1
---