Ariana Grande Finds Herself A New Rapper, Find Out Who She Was Making Out With Inside Sushi Restaurant (PHOTOS)
The Kardashians like NBA players, Leonardo DiCaprio likes 21-year-old models, Justin Bieber likes single moms, and Ariana Grande likes rappers. As we're sure you all remember, the 23-year-old singer dated rapper Big Sean for almost a year before ending things.
After her relationship with Big Sean, she started dating her backup dancer Ricky Alvarez, but that didn't last long because Alvarez is not a rapper. Grande needs a man who can spit those mad rhymes, and it looks like she might have found her next contestant.
She was spotted hanging with Mac Miller at a sushi restaurant in California on Sunday night, and it's clear this wasn't a dinner between working professionals. They were locking lips. Tongue wrestling. Flossing. Snogging. Swapping gum. Frenching. Sucking face. Necking.
Seriously. There are photos!!!!
What da hell, bro? You can't even turn your cap to the side? There's gonna be a stupid a** line on her forehead. Be respectful!  And why is the hat not sitting completely on his head? Is that the new style? It's upsetting me.
According to those trusty sources, their relationship is still super fresh like the sushi they're eating. In fact, during recent interviews, Miller has called Grande his homey, which has to make some of his other homies a little worried…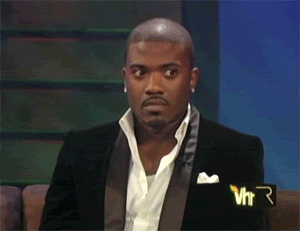 This relationship between Grande and Miller isn't all that surprising. Before Grande started dating Big Sean, Miller played her boyfriend in her The Way music video.
And let's just say they got really close on set…
---