You Know That Whole No Sex Before Marriage Thing Ciara And Russell Wilson Had Going On? Well Ciara Gives ALL The Credit To Wilson For The Insane Idea
No sex before marriage is more outdated than MySpace. And heck, when it was more prevalent, you know half the people claiming they were practicing abstinence were secretly "getting it in" behind closed doors.
But not Ciara and Russell Wilson. As you all know, they decided early on in their relationship that they wouldn't have sex until they were married. A pretty insane decision, and the fact that they are both attractive people had to make the situation even harder.
You know what we mean, Russell…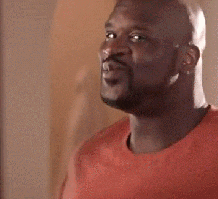 But according to Ciara, the 28-year-old quarterback gets all the credit for the idea. It was his decision to wait, and in a recent interview with Cosmopolitan, Ciara talked about how great it was for their relationship.
"I really believe that when you focus on a friendship, you have the opportunity to build a strong foundation for a relationship — and once you know you're really great friends and you're what we call 'equally yoked,' where you share the same values or the same outlook on life, it kind of sets the tone. I have to give credit to my husband for sharing those views. It's awesome how it all worked out."
She continued by explaining how women go in thinking with their hearts and minds. Guys have a more exterior point of view, "You shouldn't feel like you have to give your body away to get someone to like you," she told the magazine.
And she didn't have to give her body away to get Russell; however, we have to imagine it was a nice bonus. They got married back in July of 2016 and after their first night of marriage, Wilson told Ciara, "And what we did last night, I want to do multiple times."
They clearly did it multiple times after that because back in October they announced they were expecting their first child together.
---