Terrence J May Have Just Escaped Death After Attempted Robbery Outside Home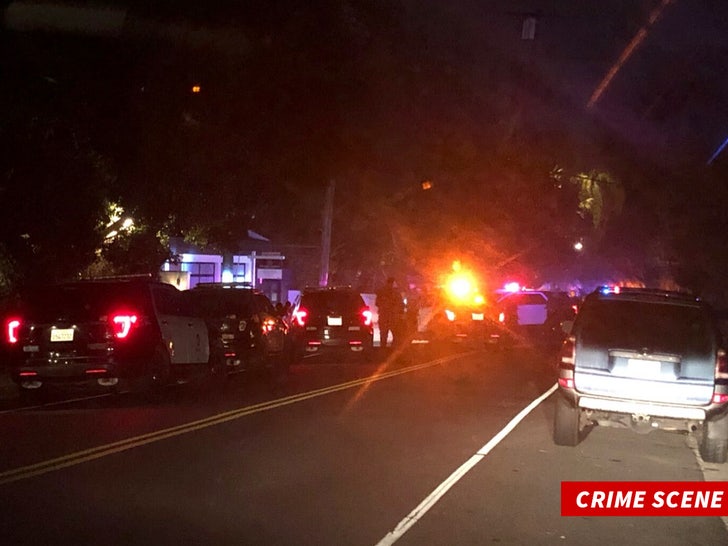 Last month, we all had a good laugh at Terrence J for not knowing what a labia was. If you missed the hilarious clip, you can check it out by clicking here.
Unfortunately, today's Terrence J news is far more serious. According to a report from TMZ, the actor/tv host was pulling into his driveway in Sherman Oaks at around three in the morning when another car with four men inside pulled up behind him.
They ordered him out of the car, but he reportedly refused and took off in his car. That's when the suspects got back in their vehicle and chased him for a short time before giving up.
According to Terrence, they fired shots at his vehicle. Thankfully, he was able to flag down a passing California Highway Patrol car, who then called for the LAPD.
Cops have confirmed they took a report for assault with a deadly weapon with shots fired. They're currently investigating the incident, so that's the only thing they'd confirm.
As for Terrence? Well, last checked, he still hasn't addressed the incident on any of his social media accounts. But if/when he does, we'll provide an update in this post.
This comes at an interesting time as LAPD just warned residents of a new crime trend, which they describe as "follow home robberies"
According to police, in follow-home robberies suspects typically target victims carrying expensive purses or jewelry, such as watches and necklaces, follow them home or business and rob them. In some cases, suspects target victims using social media to track potential victims. Police have increased foot and bike patrols in Melrose because of the recent rise of this crime trend. 
Stay safe out there.
---