Kanye West Makes It Awkward, Begs For Kim Kardashian Back In Front Of 70,000 People
Kanye West is an extreme talent. Borderline genius, but with that genius comes great awkwardness. The dude just doesn't care about how uncomfortable people might be around him, and this trend continued during his electric return to stage in Los Angeles on Thursday night.
He teamed up with Drake to put on a masterful performance in front of 70,000 people at the L.A. Memorial Coliseum.
West was in a good mood because he played hits from his entire catalog, which was a surprise to many people in attendance. Most thought he'd stick to his most recent album.
He played his hit 2010 track 'Runaway' during the concert, and he started to freestyle at the end while the music played in the background. He repeated, "Run right back to me!" several times, and then added, "More specifically, Kimberly!"
The crowd had a mixed reaction to the comment. Some cheered, while others groaned. What makes this even more awkward? Kim Kardashian was in attendance with North and Saint. Kendall Jenner and her boyfriend Devin Booker were also there.
We would have loved to see Kim's reaction to the comment. It's clear Kanye really wants his family back, but it's not clear Kim wants that.
As far as we know, she's still very much involved with Pete Davidson.
Kim's been coast-to-coast with Pete Davidson over the last few weeks … most recently, we saw the two celebrating Pete's birthday at Kris' home in Palm Springs before heading back to L.A. where they were spotted grabbing dinner and then breakfast and snapping photos (above) with a fan in the same weekend.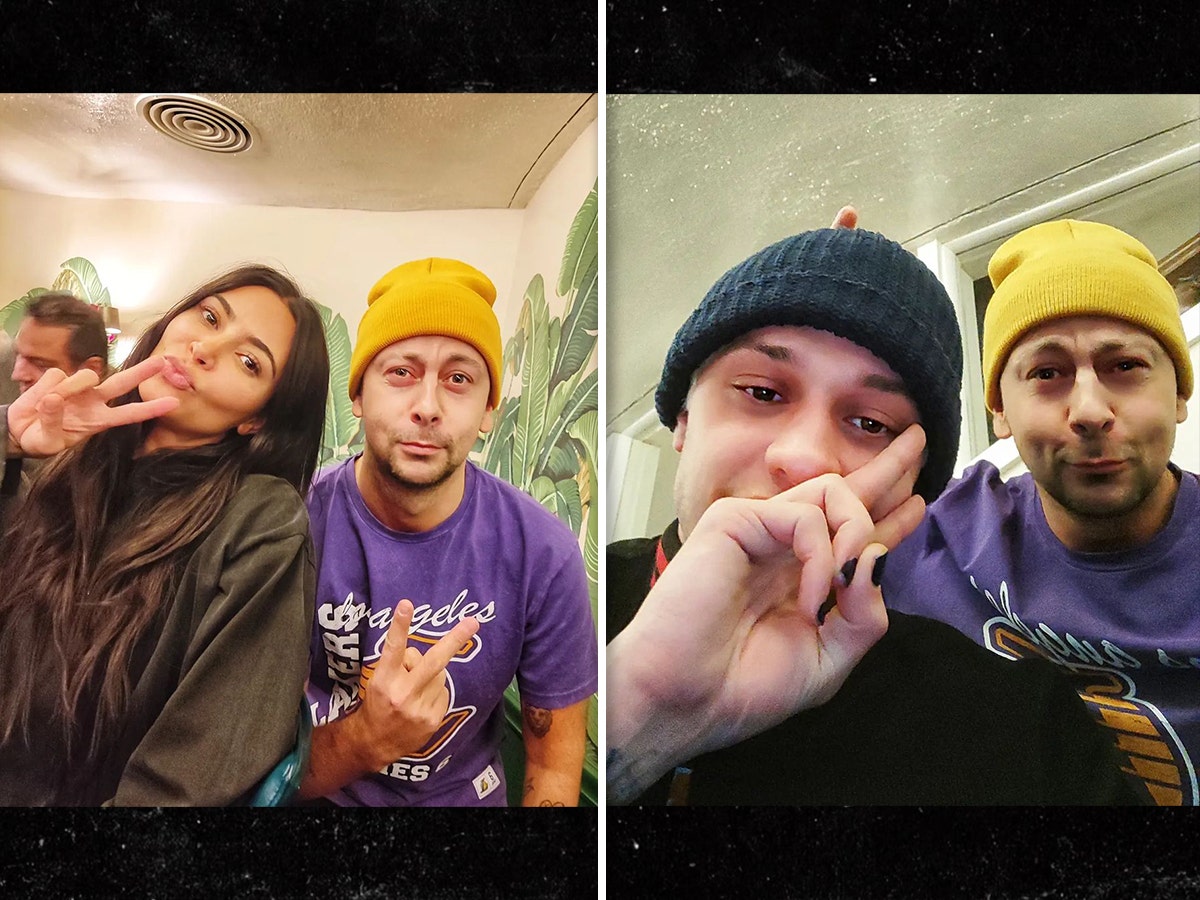 Obviously Kanye is hoping Kim will grow tired of Pete, which is a likely scenario, considering he has a history of dating high-profile celebs for a couple months and then moving on.
We'll see what happens. What do you think? Will Kim take Kanye back?
---