Is Taylor Swift Dating Super Bowl Champion Travis Kelce? We Got The Details Inside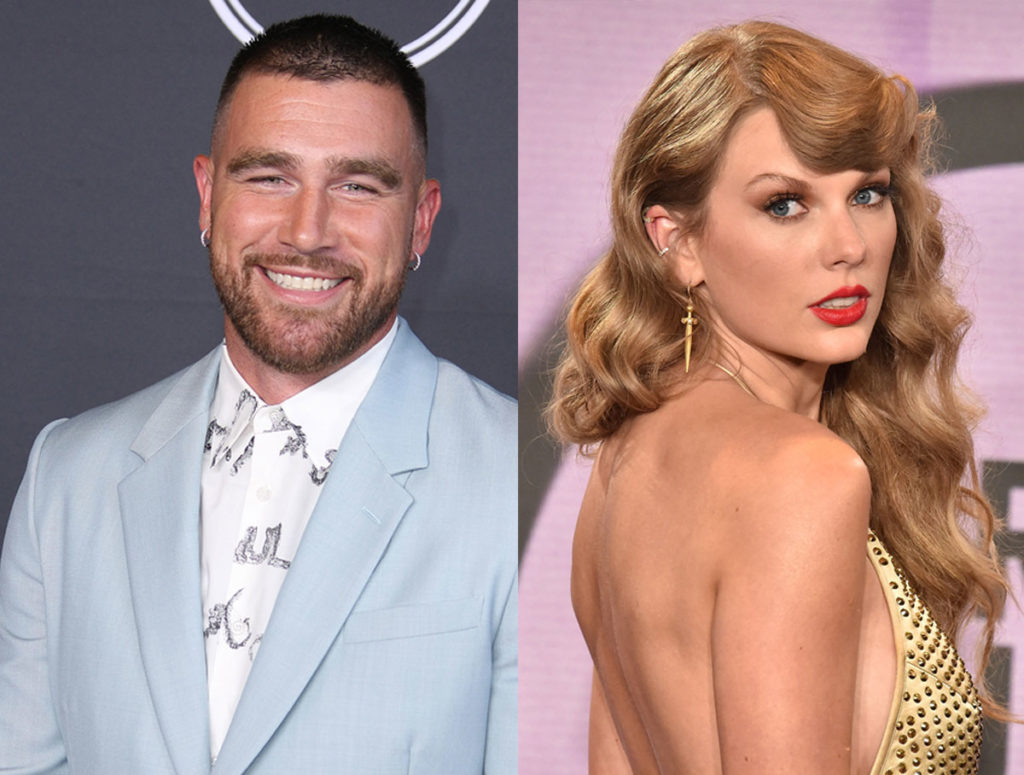 Taylor Swift's dating life has always been a hot topic. Everyone is waiting for the day she finally finds the one. We all thought it was going to be British actor Joe Alwyn. They were together for six years, and at one point, were rumored to be engaged. Sadly though, they split earlier this year, which was a shock to many of her fans.
After the split, she had a fling with 'The 1975' frontman, Matty Healy, but that didn't last long because he's a little too controversial for her.
Now, a couple months later, we're hearing rumors of a potential romance between Swift and NFL star, Travis Kelce. The 6′ 5″ tight end for the Kansas City Chiefs, has reportedly been crushing hard on Swift for years. And during one of her recent tour stops, he tried (and failed) to give Swift his phone number.
Apparently, the gesture made its way back to Swift and they started talking to each other. One insider had this to say…
Taylor and Travis have been quietly hanging out. She saw him when she was in NYC a few weeks ago.
And while neither Swift nor Travis have commented on the reports, Travis did confirm he was in NYC during a recent episode of his 'New Heights' podcast.
When his brother, Jason, asked him what he did during his time off in NYC, Travis played coy, "What did I do? I can't remember. I don't think I did much," he replied.
Elsewhere in the episode, the brothers were discussing Travis' mustache when Jason asked whether or not he 'found out what Taylor Swift thinks' of his new look. 'Um, yeah we are not going to bring up Taylor Swift in this episode,' Travis, who became noticeably flustered, replied with a laugh.
There's definitely some smoke here, but will it turn into a blaze? Only time will tell. However, at this point, we just expect every relationship Swift has to fail at some point.
---