Justin Bieber Posts Throwback Photo Of Super Cute Kiss With Selena Gomez, And Her Response Has Fans Wondering If "Jelena" Is Back On!
That's right. She actually responded to the photo, and all she had to say was, "Perfect."
WHAT? PERFECT? WHAT IS PERFECT? WHAT DOES IT ALL MEAAAAAAAAAAN? TELL US, SELENA! WHAT DO YOU MEAN?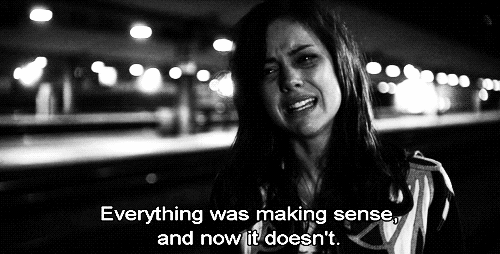 But for real tho'…what the heck is going on? Well, no one knows for sure, but we do know it was Justin who initiated things this time. Sources say he couldn't shake his feelings for Selena, so he worked his Bieber magic and now they are talking and texting constantly.
Friends of Selena are NOT happy about this. According to them, it's the same ol' story. The Biebs always comes back around when Selena is finally ready to move on.
He likes going back to the well to keep her in his life. He doesn't like it when she is about to move on and he has a sixth sense when that is happening.
Let's hope Bieber isn't truly that evil. Maybe he just really loves her? I mean, they were like 14 or 15 when they first started dating, right? Of course they were going to make mistakes. Even Cory and Topanga dated other people before finally figuring out they were right for each other.
We'll see what happens. We're sure Taylor Swift is calling an emergency meeting right now.
2
---